Club
Dan and the team at Desspos solutions have been a fantastic POS partner for a number of years. Especially so recently with the install of Player Elite at The Country Club St Georges Basin. I really admire and am eternally grateful for the dedication the team show to providing great service, developing innovative solutions to meet our needs and a timely response when we're in need.
In the challenging and rapidly changing environment we've had to endure the past twelve months, having Desspos support has been invaluable and I highly recommend them."
Luke Hodges
Assistant Manager – The Country Club

With so many providers of software and hardware solutions for clubs the decision making process can be extremely testing for any manager of a club looking at market options. The questions are always, how do i really know what i am getting?, does it do all the jobs i need?. what are the ongoing costs< and will it work in the club of any size if we expand?
I have worked with the Desspos team with two licenced club venues now and they have certainly proven delivered above all expectations. Desspos are a company that can deliver one software package that covers a wider range of services, cutting out the middle guy and secondary providers. The ease of one system for all the clubs employees to utilise at a range of authorised levels creates for a simple system that has rigorous audit controls and ease of workload.
The technology is advanced and we have finally found a company that views teh ongoing business relationship as more important then the sale itself.
Desspos has advanced their system to meet our fine tuning needs, the service and backup support is of a standard i have not seen anywhere.
As a growing organisation with multiple facilities and services we are pleased to have found Desspos Solutions.
Craig Smith
General Manager - Sussex Inlet RSL Group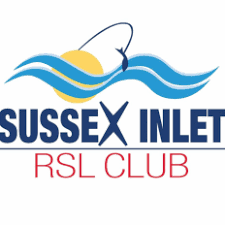 Hotel
We recently contacted Dan & the team at Desspos with the desire to take our hotel bistro online for ordering. Being my first time taking something online i expected it to be time consuming and trivial. I couldn't have been more wrong. The team from Desspos took care of everything from start to finish. Our new online ordering was set up fast, looks amazing and perfectly integrates into our point of sale. This has saved staff time and errors on phone orders and given us the ability to take more orders in a shorter amount of time. Best of all our total volume of sales has significantly increased.
With numerous online ordering systems available, this is by far the best value on the market. Some platforms charge up to 30% of your sales in fees, with this setup its like paying cents when everyone is paying dollars. If your looking to go online with your business, its a no brainer.
Joshua Launders
Owner - Railway Hotel & Courthouse Hotel Gunnedah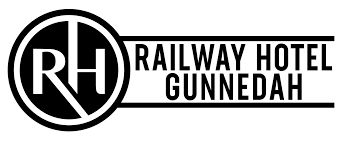 Bakery Cafe
We came to Desspos Solutions after our first 12 months in our wholesale/retail bakery. Our challenge at the time was having a system that allowed for our business model and the service to support our business along the way, From then to now Desspos has provided us with the add on to our POS as our business has grown. We now use Desspos for our entire venue solution, remote (mobile POS) tills, multiple sites in real time, Cloud backups, integrated POS to CCN and any IT issues we have. We feel we are in the right hands with Desspos.
We are a family owned local business servicing all areas of Dubbo with our two shop locations and five mobile food vans. We produce fresh bakery products in store with a range of Breads, Pies, Pastries and Fresh Burgers and Sandwiches. Our focus is on quality and friendly service while offering value to our customers. The most satisfying part of owning Farmers Bakehouse is seeing how many of our customers are regular, almost daily users for both their morning tea and lunch.
Bart Shanks Farmers Bakehouse