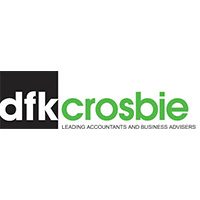 DFK Crosbie Accountants & Stocktake Services
More Info
Desspos partner with DFK Crosbie, the hospitality leaders.
We offer a premium service for all your tax and accounting needs, strategic advice, finance, stock control, payroll, book-keeping, management reporting (benchmarking), efficiency reviews, random cash counts, due diligence, feasibility studies and more.
There's no value in you or your best staff regularly doing back office processes when your time is far better spent driving the business. It's just one aspect where you'll come out miles in front.
Our stock control division are experienced professionals at stocktaking. By outsourcing your stocktaking you can free your time to manage your business.
The main industry we specialise in stock control in is within the hotels and hospitality industry, where we can help take control of stock and sales and help prevent shortages while providing reports to your business.
See our Stock Control brochure to see how our payroll solutions team can help your business.