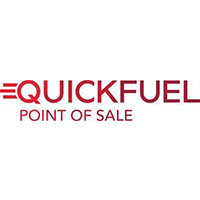 QuickFuel Accredited Partner
More Info
Desspos are an accredited solutions provider of the Quickfuel and SwiftPos software packages
Operating a fuel station can be a challenging business – with all the rigours of 'get in, get out' convenience retail, sometimes with café or restaurant service, along with the complexities of purchasing, selling and dispensing fuel.

Robert Galgano, CEO and Founder of QuickFuel has spent over 30 years in the fuel industry, and knows the issues first hand.
He saw that there was scope to help Service Station operators manage their businesses more effectively, and brought QuickFuel to the market in 1999, filling a much needed gap.
QuickFuel is designed and built specifically for the fuel market. It combines the pump interfaces unique to the fuel industry, with market leading POS functionality that is essential to any well run retail or hospitality business, whether a single site operation as a large multi-site group.
The fuel industry is constantly moving forward and the QuickFuel team understands the trends. They are passionate about their product and ensure that QuickFuel stays relevant, and is ahead of the game when it comes to taking advantage of new technologies and new industry directions. With their development team based locally in Australia, changes and updates are rapidly available.
The team at QuickFuel also understands the importance of excellent support – with most service stations having limited IT specialist resources and many reliant on a single POS system. They know that their system is the difference between trading and not trading for their customers. That's a responsibility they don't take lightly – so they've built a network of specialist QuickFuel engineers providing first class installation and support.
This is what has driven over 15,000 users to our generic POS solution and many of Australia's biggest fuel providers to put their trust in QuickFuel. This significant customer base gives QuickFuel the economy of scale to ensure they offer the best possible value for money to every one of their customers.
Above all, the team at QuickFuel love being able to help service station operators run their businesses more efficiently. They believe that the key is visibility and control, and focus on this with every release of the product.