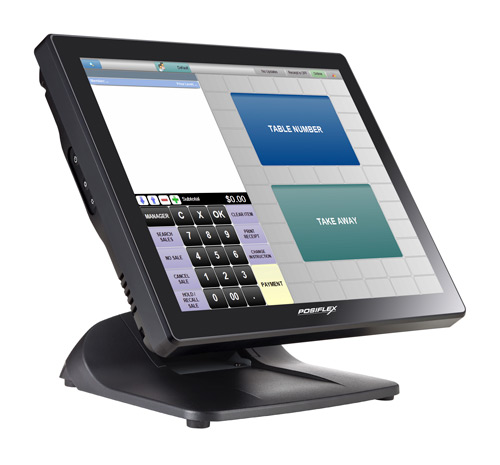 General Features
Integrated Scales and Scanners with pre-packaged items sold by weight.
Integrated Eftpos
Easy to change prices and update all the POS Terminals automatically within a few seconds.
Mix and Match promotions to package up any number of custom promotions.
Manage full stock control and easily identify any shrinkage or theft.
Weekly Specials and Promotions.
Customer Advertising Displays.
Automatically manage weekly specials and promotional pricing.
Print shelf labels with bar codes with the label designer.
Print promotional shelf talkers up to the maximum size of your printer.
Use a hand held PDE for stock-takes,transfers, orders and price verification.
Download invoices from all major suppliers in Australia
Complete Electronic Journal of every transaction made at the POS Terminals.
Product images on buttons
It is quick and easy to program buttons with images to enable easier identicatfication of certain products and speed of sderving.you can also have a description and price diaplay on the button for further clarification
Customer Loyalty and Vouchers
SwiftPOS is a fully integrated membership system that can link every sales transaction to the member who made the purchase. This allows you to analyse your sales in so many ways to benefit your members that support your business.
With a wealth of features such as vouchers, discounts once a member spends a certain value, VIP price level. Members
With the advanced voucher features at your finger tips the ability to customise promotions and vouchers will instantly increase spending per existing customers and maximise return visits to your venue.
Report options
The report options menu gives you the ability to select any date range for the reports. You can print, email or export the reports to Excel for further analysis.
Half hourly sales with average sale per customer and customer count report to assist with staffing levels in different multiple locations.
Top selling products by quantity or value.
Show customer counts and average customer spend for each day of the week.
Account Management
Print Invoices and Statements for all account customers.
Auditing and Administration Link to MYOB for payment of Suppliers.
Monitor staff performance with staff clock-on/clock-off attendance reporting.
Full range of audit reports to track no-sales, cancelled sales and voids.
Pre-Packaged & Labelled Products
Record correct scale value, correctly reducing stock levels Scanned at the POS
Correct Price and product on the receipt
Decrement the correct amount of stock based on the price per kg
Keep price per kg set in the back office synced up with the scales
Price/Weight Embedded Product
Scales can be directly connected at the POS
Price embedded barcodes
Weight embedded barcodes
NMI Compliant
Labelling mode in SwiftPOS touch so you can use standard label scales to print labels.