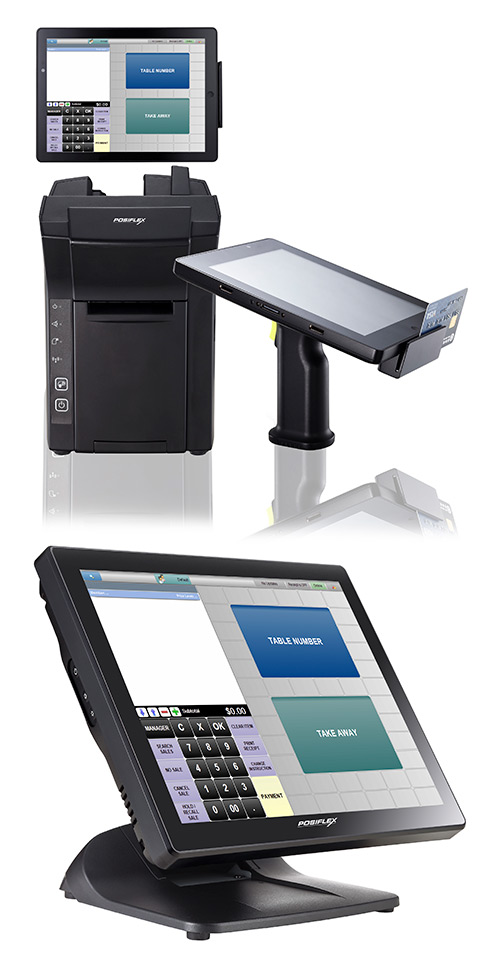 General Features
Graphical table layout designer with automatic layouts for different times of the day.
Displays current table status on table layouts.
Names and covers on tables.
Seat numbering.
Join tables or transfer tables.
Add unlimited free text for special orders.
Forced modifiers for cooking instructions and sauces.
Serve entree's as mains or mains as entrees.
Bistro service where multiple orders paid individually on a table are only sent to the kitchen as a single order .
Split items and/or split bills with multiple EFTPOS payments or account charges for a single table.
Supports multiple kitchen printers with advanced printing options. Customer meal orders to the kitchen printers have a larger, easier to read format.
Links with multiple kitchen video monitors.
Table ordering with restaurant POS mobile features.
View and print blackboard specials with full menu details.
Sold out alerts with stock on hand displayed on the button.
Restaurant POS reservations is fully integrated with table layouts and for booking specific tables.
Reservations links with customers in the back office for integrated customer loyalty .
Unlimited keypads and keypad layers.
Integrated cafe EFTPOS with all major banks in Aust/ NZ.
Multiple payment methods including vouchers paid outs and EFTPOS cash outs with split tendering over any number of media.
Unlimited shift levels to sell a product in many sizes .
Hold and resume concurrent sales transactions.
Unlimited barcodes per product.
Based on Microsoft SOL server for robust operation.
Hand held and tablet options.
Drag and drop keypad designer.
Live Dash boards
Dashboards allow you to monitor your live data, sales and clerks for making the best out of your system. Dashboard becomes a great management tool to be able to review data from one week to the next.
Customer Loyalty Marketing
SwiftPOS is a fully integrated membership system that can link every sales transaction to the member who made the purchase. This allows you to analyse your sales in so many ways to benefit the members that support the club.
SwiftPOS has a wealth of features from receipting membership at POS and printing membership cards, sub club management, vouchers, discounts, anniversaries or birthdays through to raffle tickets and gaming integration.
With the advanced voucher and raffles modules at your finger tips the ability to customise promotions and vouchers will instantly increase spending per existing customers and maximise return visits to your venue.
Loyalty / Promotional / Marketing Features
Manage your frequent coffee cards with our internal CRM package.
Unlimited COMBO promotions that can be scheduled for any date/time range.
Buy one, get one free or discounted.
Integrated customer advertising screens with built in FLASH designer.
Advanced voucher printing based on sales value of selected products. Vouchers are serialised, tracked and can be customer specific.
Issue and redeem loyalty points for spending at cafe POS.
Motel Reservation Interface
SwiftPOS software links the property management software to the POS terminals so that guests can swipe their cards at the bar or restaurant and the property management system will return their booking name, credit limit and account balance. Room charges from the POS will update the property management software immediately once the sale is complete. It is suitable for most property management software packages on the market. Custom interfaces can also be developed to link directly to specific property management software.
Live interfacing to motel reservation systems include: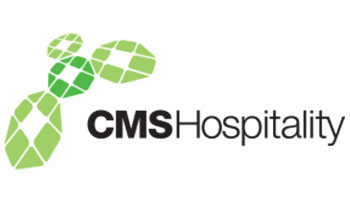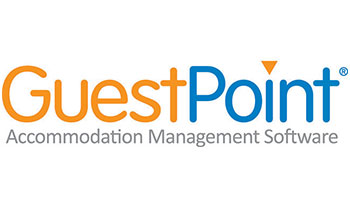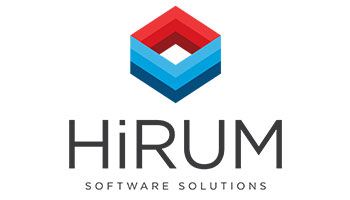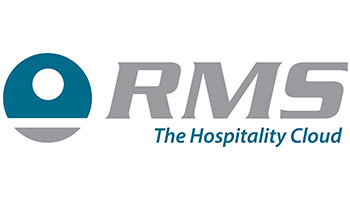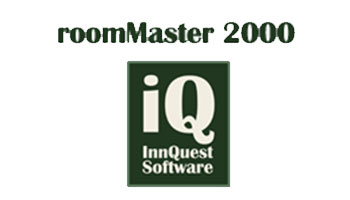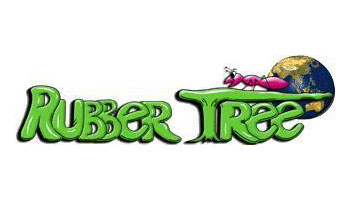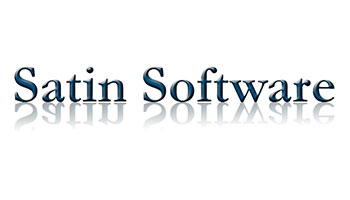 Advanced Interfaces: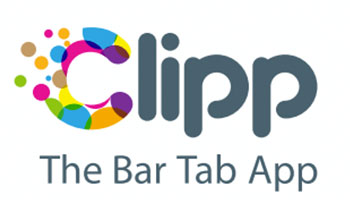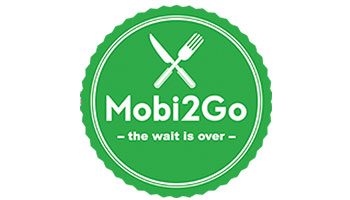 Increase profitability, improve service and reduce costs.