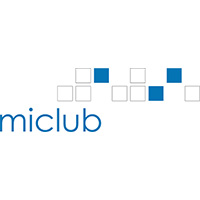 MiClub Accredited Partner
More Info
Desspos partner with MiClub
Founded in 2000 with the launch of new web-based technology, MiClub continues to reach new heights for performance and innovation in the Australian golf industry. MiClub is Australia's most trusted provider of golf and club management software solutions.

Our clients have always played a major role in MiClub's success. Client support and recommendations have lead us to become the market leader and the number one provider of golf management solutions.
Our philosophy is to be the best at what we do. The founding Directors continue to work daily in MiClub, ensuring our philosophy remains as we continue to grow.
Our client list ranges from small regional courses to the majority of Australia's premier clubs. We love nothing more than impressing golfers, managers, and administrators with solutions, services, and support. We pride ourselves in setting the agenda for golf solutions, ensuring our clients are at the forefront of best practice and service.
MiClub's head office is located in Perth, with offices in Brisbane, Sydney and Melbourne.